No matter how good of a handyman are you and whether you took care of your garage door, you cannot escape garage door replacement. The question is when you will need to replace the door because it makes a difference to your security, pocket and safety if you will change it in a few years, in twelve years or after twenty years. The quicker the door will be replaced, the greatest the insecurity. Garage doors are supposed to provide protection for many years without compromising your safety.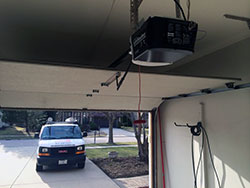 6 common problems – get ready to prevent them


Some homeowners feel hopeless when the remote controls die in their hands and the door refuses to open. They hardly remember that battery replacement would solve the problem or there might be a power-cut in the neighborhood. You need to learn how to use the emergency release cord unless the opener includes a backup battery.
Broken springs are hard to replace and may cause injuries. Springs end up snapping when they are not treated properly, are hardly lubricated or were not replaced on time. As an overall, garage door parts have a specific life cycle and must be replaced before that date.
Sensors usually live for long but external factors may diminish their capabilities. They are very important for your safety and that's why you must check them often, dust them regularly and make sure they work and are properly connected with the opener.
It is wise to inspect the material of the door and prepare your garage door mechanism before any major climatic changes. You must prepare the door for the summer and the winter with proper maintenance, which will empower the door to carry on. If you detect any malfunctions you must engage in garage door repair services right away.
Openers last for many years but you might need to change them if your needs would change, or you're in need of a more powerful opener due to panel replacement or request a more technologically advanced model.
Don't underestimate the cleaning of the door because elements stuck in the garage door tracks could block the system, it's the only way to discover and scrub off signs of mold or rust, and beautify your property.